Community Leader: Stephanie Bryan

Guiding the Tribe: Stephanie Bryan
-Liesel Schmidt
As much as the American people celebrate their national legacy as a free country, the Indigenous Tribes were here before the first settlers stepped foot on what is now U.S. soil. Theirs is a heritage filled with a rich, colorful, and often difficult history, and over the past centuries, it has been one that has needed guarding and guidance to preserve.
Of the many tribes that once populated North America, a fraction still remain. In Alabama, only one Tribe, the Poarch Band of Creek Indians, is recognized by the federal government as a sovereign Indian Nation. This federal recognition provides for a government-to-government relationship between the Tribe and the U.S. government and came about through a long and exhaustive process that required Poarch to document its historical ties to the federal government, as well as its claim to its Tribal lands. Today, Poarch Tribal Members still live on their Tribal lands in and around Atmore, Alabama as they have for centuries.
See Also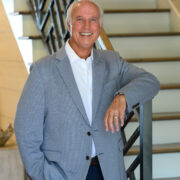 Tribal government is critical to maintaining their way of life at Poarch, and since winning her first election to the Tribal Council in 2006, Stephanie Bryan has played an important part in that government. "I had always been interested in our Tribal government because I knew and appreciated our history, and I valued so much the social services that our government provided our Tribal Members," says Bryan, who has spent the last 17 years serving on the Tribal Council and became Chair and CEO in 2014.
"During my years in government, we have moved from merely surviving to thriving," Bryan continued. "It has been a remarkable time to be in government and to plan not just for our generation, but for those who come after us. Today, we are self-sufficient. We have been able to build a health center, a senior center, and a cultural center that has a Boys' and Girls' Club that provides after school activities for almost 500 children, who come from both Poarch and from the surrounding community of Atmore. I am incredibly proud that we made the decision to diversify our business interests beyond gaming. Today, the Poarch Creek Indians own around 40 different businesses, and we employ, both directly and indirectly, thousands of people. Considering that jobs were always so scarce here at home, that is a wonderful accomplishment."
Continue Reading Below in This Issue: