PYSK | Dr. Danielle Bercier

The Dog Doc
-Liesel Schmidt
Designer pet leashes; dog strollers; gourmet pet food made with fresh, organic, all natural ingredients. It doesn't take a genius to figure out that people are extremely dedicated to their pets, giving them all the love and care they would a member of the family. Really, they are a member of the family; and for some people, those furry, four-legged creatures are even the next best thing to having a child.
With that level of care, there are considerations to be made when our pups encounter health problems, including mobility. Much like humans, dogs face injury, deterioration of strength, and flexibility issues, and for passionate dog-lover Dr. Danielle Bercier, addressing those concerns became her raison d'être.
See Also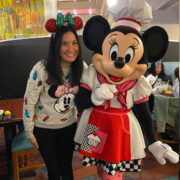 An equine veterinarian with 20 years in the field attending to lameness and performance issues, Bercier was active in dog sports and had a talented dog at the highest level of his sport. Naturally, keeping him there required research into how to keep him strong, flexible, and free from injury. Excited to learn about this new field of study, Dr. Bercier became certified in canine rehab through the University of Tennessee and then went on to take more sessions in sports medicine. "So much is being learned now about how best to enhance healing in animals and add to their longevity and quality of life, and that's a special thing to be a part of," she says.
Continue Reading Below in This Issue: